Anastasia State Park, FL
Eric: OK, as state parks and campgrounds go, this is a doosey. Absolutely gorgeous and it's not too hard on the wallet either. You won't be thinking, "damn...if I only had stayed at that KOA Kozy Kabin". Staying at Anastasia State Park is a real treat if you've been hopping from RV park to RV park to get there. It seems most RV campgrounds required a bulldozer to remove all foliage within hundreds of yards of where you'll be parked. Not the case in this state park.
There's a WIFI spot at the snack bar area by the beach. I really enjoyed walking around the Anastasia State Recreation area after dark. You have the beach to yourself and the entire WIFI connection is yours. We also like how close you are to the St. Augustine downtown area.

On The Road With The Dacrons - St. Augustine
Velma's comments will go here.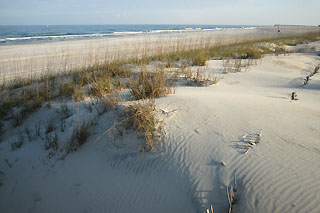 Wouldn't you love to put your toes in that?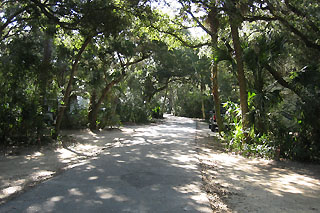 Campsites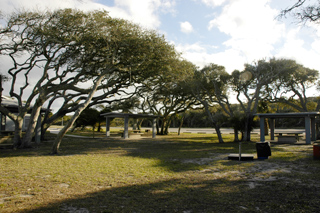 Have a picnic with the kids...or just leave them there.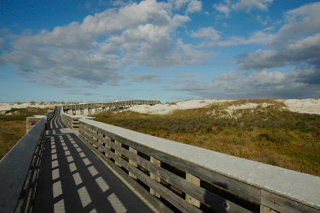 Did not get too bored walking here.
Recommended Books on Florida:
Website
:
Anastasia State Park
Address
: 200 Anastasia Park Rd, St Augustine, FL
Phone
: (904) 461-2033
GPS
: N 29ª51.990' - W 81ª16.386