Sugarloaf Key KOA RV campground, FL
Eric: I'm pretty sure the Sugarloaf KOA was one of the most expensive RV campgrounds we've ever stayed at. With that in mind, this should be the best damn campground ever, right? I guess I'm not easily impressed. (Has anyone else picked up on that on this website?)

OK, it's got the classic Gilligan's Island/Florida paradise vibe. Nice little beach, landscaped palm trees all around, Florida birds sitting everywhere. I guess it doesn't suck, but I was hoping I would be REALLY impressed for my money while camping the Florida Keys. With so many people crammed into there, you feel like your camping in an RV dealers' parking lot. You expect a sales guy to come over at any minute.

You are close to Key West, so if you get drunk in town, you shouldn't kill too many people on the drive back. It was kind fun exploring some of the side streets on our bikes. You can find some open areas that really show you how the keys must've looked before they were built over.

On The Road With The Dacrons - Sugarloaf Key
Velma: If we could've parked our trailer in the tent area, this would've been really nice. But, considering the small amount of space the KOA had to work with, I reckon they did a good job cramming everyone in there. It has the key (no pun intended) ingredients: palm trees, beach, sea birds, etc. Like every KOA we've stayed in (it's our default RV campground), it has all the amenities: laundry, store, propane fill-up, swimming pool, activities for all ages, playground for the kiddies, wireless Internet, cable tv, showers--all the comforts of home. If you're looking for a sure familiar thing, then KOA is the way to go.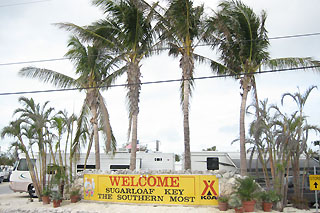 Sugarloaf Key KOA entrance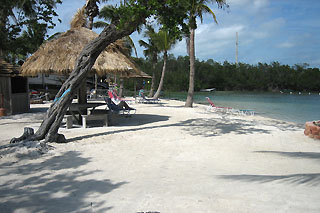 Sugarloaf Key KOA beach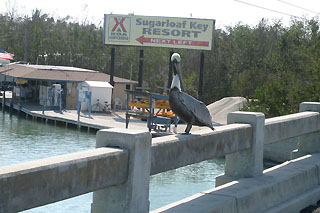 Sugarloaf Key KOA bird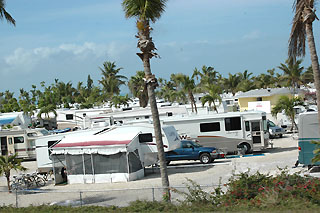 Sugarloaf Key KOA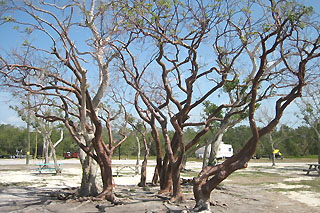 funky trees at the Sugarloaf Key KOA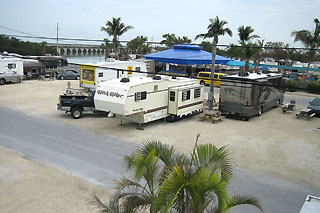 Sugarloaf Key KOA view
Website
:
Sugarloaf Key KOA
Address
: 251 County Road 939, Sugarloaf Key, FL 33042
Phone
: (305) 745-3549
GPS
: N 24º 39.524' - W 81º 31.108'