Havana Café - Chokoloskee Island, Florida
Eric: This was a nice little seafood restaurant we found Chokoloskee Island called the Havana Café. Some people online are calling it the "Habana" Café--maybe they've never heard of Cuba.

We think this is the only restaurant on Chokoloskee Island. We saw a coffee shop somewhere on there, but it didn't look open. We had a yummy grouper sandwhich at the Habana Café and would certainly stuff our faces when we come back to Chokoloskee Island.
On The Road With The Dacrons - Havana Café @ :51
Velma
: I had a Cuban sandwich--soooo yummy! I love places like this--funky (there's that word again), colorful, casual with delicious, inexpensive food. Why aren't there more places like this?? Instead, we're surrounded by TGI Friday, Olive Garden, 99, Chili's, etc.--not to mention McDonald's, Wendy's, etc. We live for places like Havana Café!
Havana Café front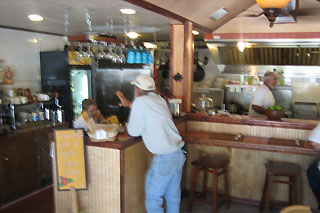 Inside the Havana Café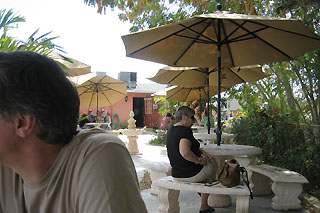 Seating for the Havana Café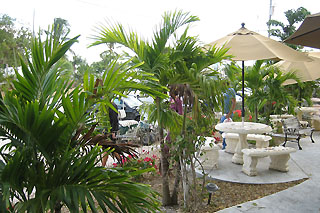 Havana Café outside
Habana Cafe
Address
: 191 Smallwood Dr, Chokoloskee, FL
Phone
: 239-695-2214
GPS
: N 25º 48.921 - W 81º 21.574