Cedar Key Museum State Park, Florida
Eric: If you've dragged a bike with you or will rent one on Cedar Key, this is a good destination spot to pedal out to. It's no great shakes, but you can certainly get an up close look at some cedar trees and take a walk around the marshy water front. If you pay attention to the stuff inside the museum building, you'll get a good idea of the place's history and what it was like to live on Cedar Key back in the day.

On The Road With The Dacrons - State Park @ 2:18
Velma: I'd move right into the St. Clair Whitman house if I could (relocate the museum, sprinkle a few land mines around the property). It's quaint, simple--with all the comforts of home (well, the toilet's outside, but it's warm on Cedar Key) and the location is absolutely gorgeous. Inside are shell collections--all labeled, furniture and home furnishings circa 1920-1930. A simpler, slower way of life...
Despite the presence of the 20th century, Cedar Key (and Cedar Key Museum State Park, in particular) still has that feel.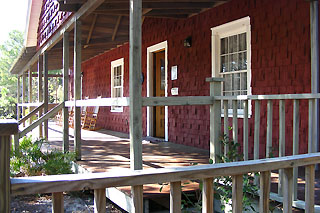 Old musuem house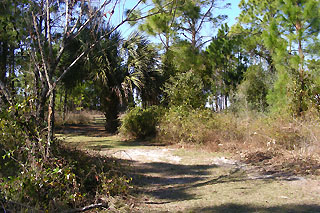 Path to the shore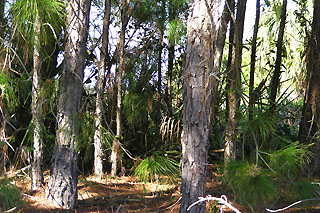 What was the place called again?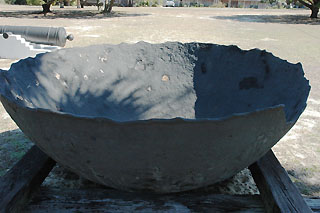 Cauldron for boiling salt water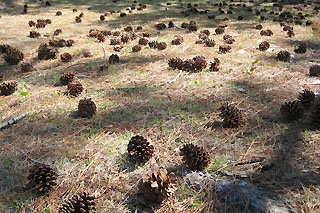 we arranged them this way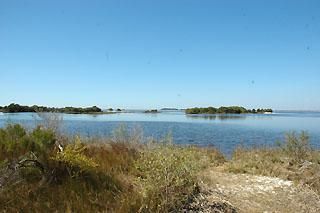 Shoreline at Cedar Key Museum State Park
Website: Cedar Key Museum State Park
Address: 12231 SW 166 Ct., Cedar Key, Florida
Phone: 352-543-5350
GPS: N 29º 09.043' - W 83º 02.892'
29.150709, -83.048202