Naples Zoo at the Caribbean Gardens, Florida
Eric: Boy do we love Zoo's. Can't get enough of critters. The botanical garden was just a serene spot to walk around in. What's weird about ending up here is you know your completely surrounded by city of Naples. In our deluded minds, we thought all of Florida would be like the botanical garden. That's what you see being marketed on all those Florida vacation packages. Tropical plants, cut to the ocean, flamingos flying, palm trees, more ocean, more tropical plants – end with a title: Come To Florida. The promo should actually look like: strip mall, scrub brush, Waffle house, Olive Garden, Wendy's, Golf course, Wall Mart, empty lot, single palm tree – end title: Florida, so what else is new?
Now from the certain angles, Florida can kind of look like the Caribbean Garden's botanical section. If you only stand in certain spots and squint your eyes. At least here you can keep your eyes open and enjoy the view.

On The Road With The Dacrons - Naples Zoo @ 2:25
Velma: As we were sitting on a bench, surrounded by tropical foliage (acquired from all over the world by botanist Dr. Henry Nehrling), I thought: "This is where I want to live!" Well, if we could take one of all the plants, some zebra butterflies, maybe a couple of lemurs, a hila monster or two to deter trespassers, and bring it all to about 5 acres in Golden Gate Estates, we'd have our own mini tropical paradise! It would certainly beat sitting on the outskirts of Woostah with a BB gun and a couple of skunks.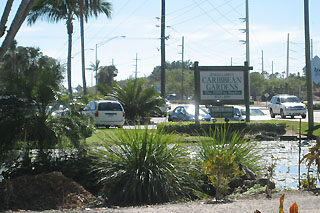 Caribbean Garden entrance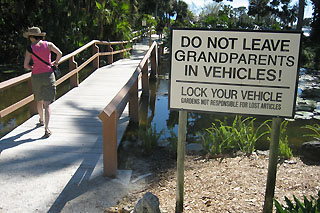 Sure gets hot in Naples!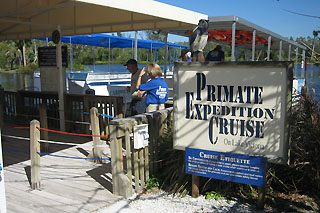 Primate Expedition boat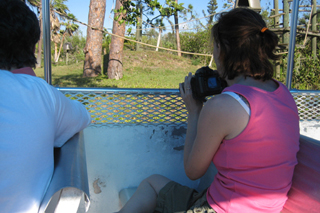 That monkey just gave me the finger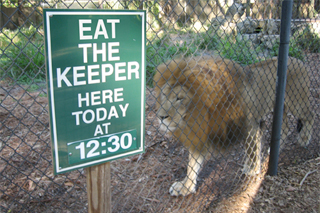 We just missed the show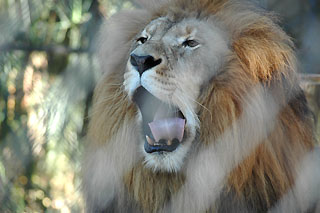 I got this molar which is killin' me doc..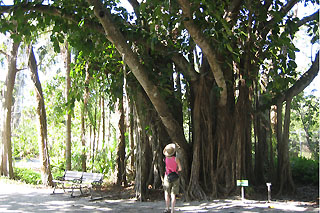 Who the hell carved "E loves V"?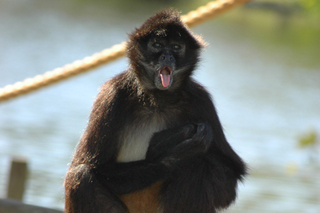 Move along! Nothing to see here!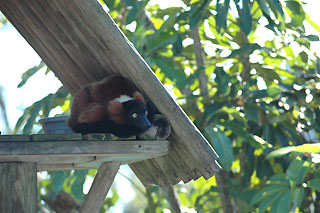 I gotta take a dump, but everyone's watchin'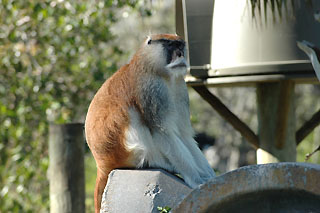 Yes yea, I know...I'm a monkey. Jeez
Website
:
Naples Zoo
Address
: 1590 Goodlette-Frank Road, Naples FL
Phone
: (239) 262-5409
GPS
: N 26º 10.131' - W 81º 47.461'