Chokoloskee Island Resort & Marina, Florida
Eric: Velma and I were strangely attracted to the Chokoloskee Island RV resort. The campground is perfectly landscaped and manicured. Everyone owns their precious little campsite, their neatly divided parcel of Chokoloskee Island. You needed some scratch to own a lot and the RV that will hold you.
Maybe this weird attraction is along the lines of the Groucho Marx line "I don't care to belong to a club that accepts people like me as members." Everyone seems nice, quiet and polite here. Maybe because it's away from everything, that's why we liked. Upon reflection, I think I was getting an anti-social vibe from the usual Florida crowds.

If you watch the video, you'll see that campsites are always coming up for sale. If you've got the dough, you can have your big ol' RV, your boat and your little piece of Florida waterfront real estate. Life will be perfect then….I guess.
On The Road With The Dacrons - Resort starts @ 1:46
Velma: Well, I wouldn't say I loved the place. For me the chief attraction was the location--right on Chokoloskee Island, near the Everglades, not too far from Miami, Naples, the Keys. And the price was right--well, compared to a similarly located house. Plus, there's no upkeep and we could head back north to visit the family without worrying about our property.
For an island vacation, however, it's a bit pricey, even for waterfront property (and private dock). But, I suppose if you can afford to own a $300,000 Class A, then $2,000 a month is no great shakes.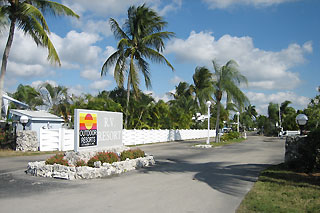 Chokoloskee Island resort sign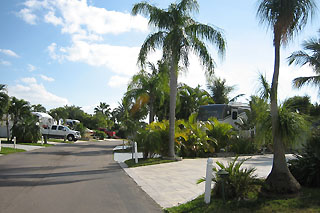 Chokoloskee Island resort street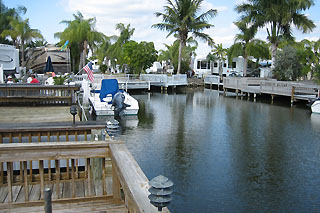 Lagoon in the Chokoloskee Island resort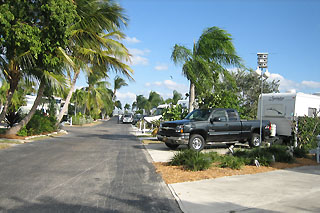 Another street in the Chokoloskee Island resort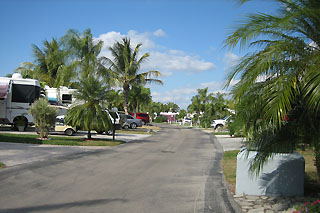 Chokoloskee Island resort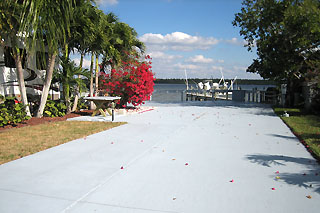 lot in the Chokoloskee Island resort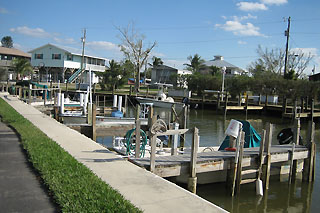 Ya got yer boat spot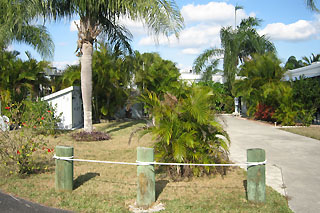 Corner lot in the Chokoloskee Island resort