Space Coast RV Resort & Campground, FL
Eric: I guess you could say this is a typical RV resort in Florida. It's mostly filled with "snow bird" campers who come down from the North and stay for most of the winter. Everyone is pretty well jammed together on their camping spots and I guess they all like it that way. There's nothing really bad to say about it because it is what it is. If you're willing to go off the beaten path, there are other places which are much more picturesqe. (see Anastasia State Park)
I suppose it different from a person who stays here for a large chunk of the year. I'm sure there is a sense of community which you get once you know everyone around you. Since we were just passing through, in addition to being 20 years younger than everyone else, we didn't get the full blown sense of home. I can see how people can retire here, collect a whole new set of friends and really feel at ease with these surroundings.
On The Road With The Dacrons - Rockledge/Space Coast, FL
Velma's comments will go here.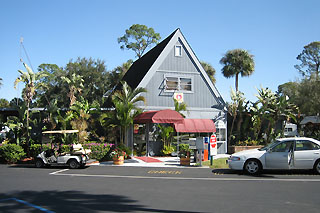 Spacecoast RV Resort office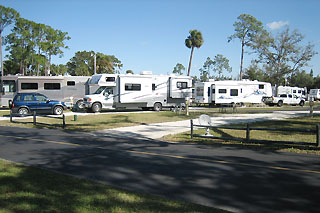 It's Florida..shove in!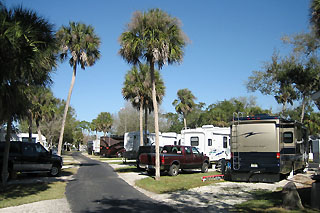 Spacecoast RV Resort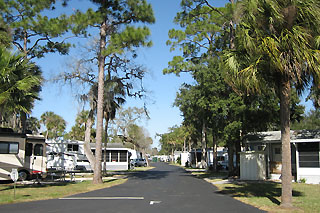 Spacecoast RV Resort
Website
:
Space Coast RV Resort
Address
: 820 Barnes Blvd, Rockledge, FL 32955
Phone
: 800-982-4233
GPS
: N 28º 17.729' - W 80º 44.349'