The Everglades, Florida
Eric: I'm hoping Velma fills you in with all the gory details about the Everglades. I always got the impression that it was a giant sheet of water and grass with airboats tear-assing around all over the place. (Does anyone remember the Flipper show from the 60s? I guess not.) We were there in the dry season, so it was mostly boggy grass with spots of water here and there. I guess there isn't an ecosystem exactly like this anywhere on Earth. I was trying to imagine what it must've been like to be an early explorer trying to get from one side of Florida to the other in this stuff. It must've sucked big time.

On The Road With The Dacrons - The Everglades
Velma: Beleaguered, exploited, drained--that's been the history of the Everglades. The government--federal and local is--perhaps belatedly, trying to repair that. Currently, however, the protection of the park's boundaries covers only about 1/5 of the ecosystem. As noted on the National Park Service's page, the park "has been designated a World Heritage Site, International Biosphere Reserve, and Wetland of International Importance, significant to all people of the world."
The area actually consists of several different habitats, like mini-ecosystems. These include hardwood hammocks, which is a slightly elevated bit of land on which mahogany, red maple and live oak grow. Mangrove forests (not the Throatwarbler variety) inhabit the intertidal zone, tinting the water brown with the tannin found in their leaves. Many different species live in the shelter of their large roots and many birds nest in their branches. Florida is the only place in the continental US in which mangroves can be found.
Another habitat is marl prairie, which is mostly consists of sawgrass and is home to various fish and amphibians that wading birds feed on. Other habitats are cypress domes, pineland, freshwater slough, coastal lowlands and marine estuary. These habitats combined are home to a variety of plants and animals found either nowhere else or in few other places on the planet. These include armadillo, manatee (endangered), snail kite (endangered), anhinga, various palm trees, lignum-vitae (endangered), gumbo limbo, strangler fig, cormorant, wood stork (endangered), roseate spoonbill, Florida panther (endangered), Atlantic bottlnosed dolphin, otter and a large variety of rodents, reptiles and amphibians--inlcuding, of course, the endangered American crocodile and American alligator.
Camping is available in both backcountry which are accessible only by foot or boat, and frontcountry which accomodate RVs as well as tent capmpers. As far as tours in the Everglades go, you can take guided tram, boat and canoe tours or go off on your own with a bicycle rental or on foot. If it's airboat tours that interest you, they are not permitted within the park boundaries (thankfully!) but you can find them outside the actual Everglades National Park. (They still run close enough to the park to be heard on some of the trails, however.)
(Note: For more about the gators, see our Shark Valley page.)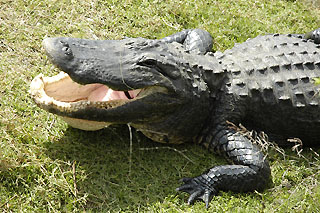 I think I can get a penny in there!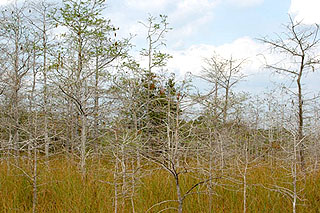 Bald Cypress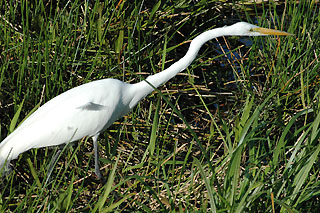 Heron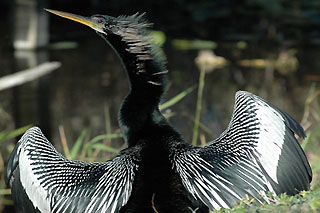 Anhinga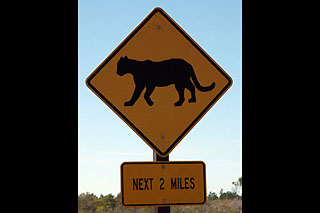 They're someplace around here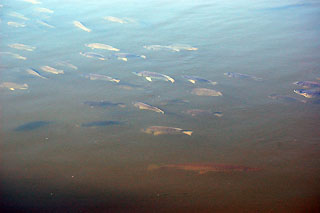 Grab a few on the way out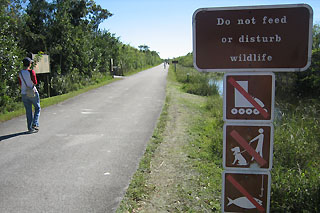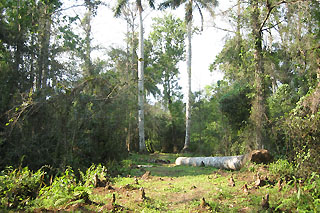 Where the hell ARE those orchids?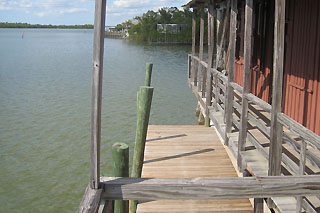 You mean there are no strips malls? No rides? Not even a Waffle House? Nope! (Isn't it great?)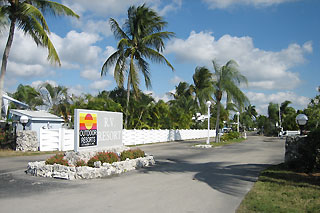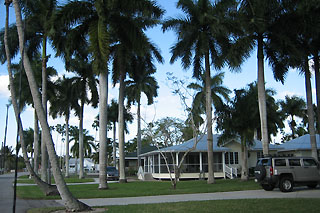 The big brother of Chokoloskee Island.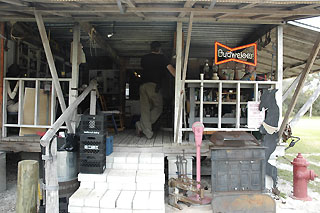 Driving around the Everglades and you have no idea where you are? You'll probably end up here. Fun spot!