Calusa Campground, Key Largo, FL
Eric: It was the gate that got me. Every time you see someplace with a gate, it must mean everyone wants to get inside, right? That's what you notice when you first pull up to The Camp Calusa campground's. I take that back, the old, rickety campground sign on Route 1 is what you notice first.

Many campgrounds on Key Largo are folding up and going condo. It seems people from Miammi own many of the spots in Camp Calusa (it not all of them), so I guess this will prevent it from being condo-ized. Apparently everyone bought a spot years ago when everything was cheap, so they all come down here on the weekends and enjoy themselves. During the week is kind of erie, you almost have the place to yourself.

I didn't see any pull through spots for RV's and the place doesn't seem to cater to over nighters. I know they've got plenty of tent spots, so if your doing the keys the hard way, (without an RV) you could come here - but then you should've gone to John Pennekamp for that.

On The Road With The Dacrons - Key Largo
Velma: I did not, repeat, NOT like this campground. The minute we pulled our trailer in, I knew it. I was not looking for a luxury RV resort, mind you, but this place was like a low-rent development on the outskirts of some dinky town. That's the problem with looking in campground directories--you're never sure what you're going to get, because--naturally--the description (and photos, if there are any) is flattering (read: misleading).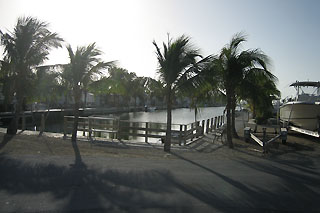 Camp Calusa canal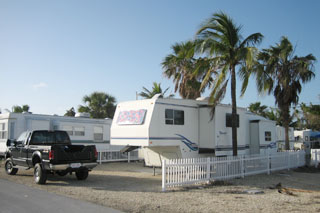 Our spot at Camp Calusa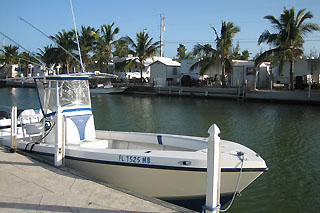 Camp Calusa boat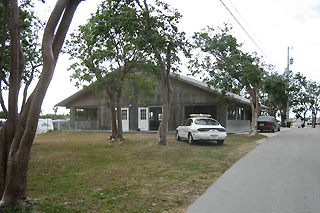 Rec hall
Website: Calusa Campground
Calusa map: layout page
Address: 325 Calusa St, Key Largo, FL 33037
Phone: (305) 451-9675
GPS: N 25º 06.694' - W 80º 25.785'