Florida Guide & Information by The Dacrons
Velma: Florida is a place with its own reality, a place where people come to live out their "golden years", a place of engineered wishes and fantasy, a portal to freedom and the pursuit of a better life. Florida has also been a haven for grifters, rapacious "land developers", outcasts and outlaws. The geography is flat--barely above sea level in some places--and paved mile after endless mile with roads that seem to go nowhere.
Its 58,664 square miles--despite cloned strip malls and chain stores--contain several distinctive regions, which we'll describe throughout our travel guide. It's a place that has inspired--and continues to inspire many writers--from Marjorie Kinnan Rawlings and Zora Neale Hurston to Susan Orlean and Carl Hiassen.
It's miles of white sandy beaches, the fragile ecosystem of the Everglades, gated retirement communities, spring break mania, orange groves, refugees, smugglers, palm trees and, of course, giant theme parks. It's where northerners (like us) flee the ice and snow of winter, if they're fortunate--leaving friends and co-workers grinding their teeth in envy. We'll go back, that's for sure.
This Florida guide is the culmination of all the Florida trips we taken. Hopefully you can get a sense of what this place is like from our travails as a Florida tourist.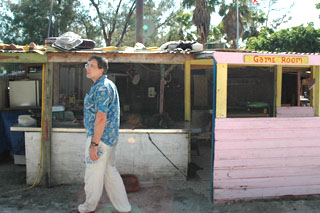 The Dacrons Favorite Florida Spots!
What? You think we complaned about everything? Not so - bucko! Check out what we REALLY like about Florida.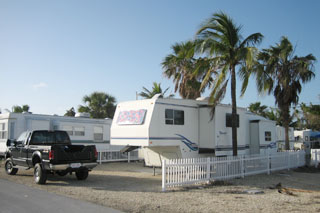 Dacrons Florida RV Campgrounds
We stayed at the larger ones because we were towing a 34' 5th wheel trailer. We'll be your Florida guide and will give you plenty of information on what's out there.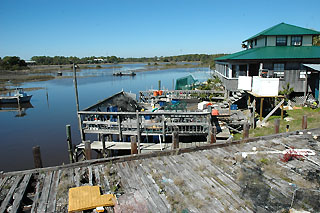 So quaint you'll want to pull your eyes out. Nothing obnoxious about the place, what's not to like?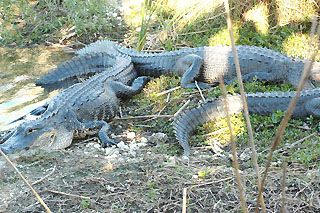 Flat, grass and wet - but damn are there bunches of critters everywhere!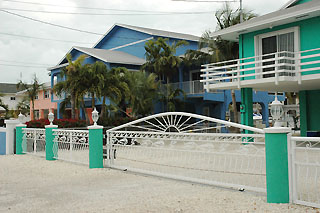 Do you like boating? How about fishing? Drinking too? OK, then you're all set.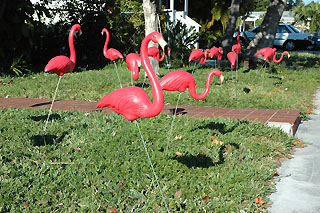 Do you care less about boating and fishing, but just drinking? We found your spot!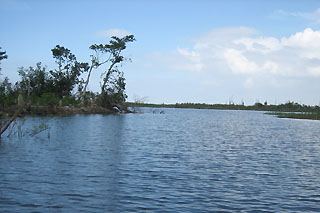 One, giant puddle comes to mind. How does bass grab ya? No really, do you like bass fishing? Sure hope you like bass.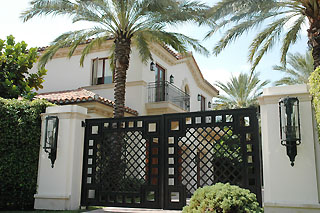 Cool architexture. Never saw Don Johnson once.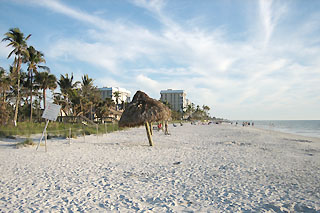 Ever see old salmon go up river to spawn and then die? Well there's no spawning going on here.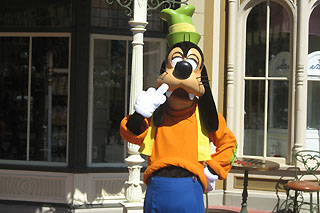 We've done the sacred pilgramage to the temple of Disney. You've supposed to be having fun, so as long as you think that, you're fine.
The good ol' redneck riviera.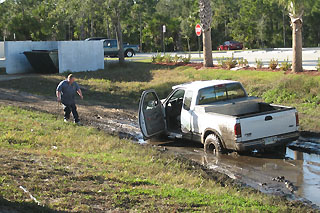 Voted "Most Boring Place in Florida" by The Dacrons! OK, they've got rockets, that's cool.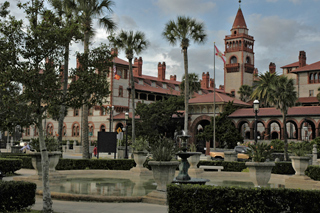 You're index finger will start to cramp up after taking so many shots of the downtown area.
Eric: This Florida guide is the outcome of multiple visits to the sunshine state. Our first Florida tour was to Daytona Beach back in 2002. We had stayed in a cheapy time share condo off of my mother's nickel as a Florida vacation. This was the start of gathering our Florida information for this site.

Realizing that there must be more to Florida tourism than skee ball and stock car racing, we did another Florida visit in 2005 and focused on Miami and the Florida keys. If we were going to travel to Florida, we felt that we should avoid staying in hotels if we wanted to really get a sense of what the place was about.
Armed with a pick up truck and a 5th wheel RV trailer, we did another Florida tour in 2006 while staying in campgrounds and RV resorts. This time with the thought in mind, "if we were to move to Florida, where would it be?" We basically circumnavigated the state starting at St. Augustine. We traversed down the east coast through places like Rockledge and Lake Okeechobee, up and back on the Florida keys, then up the west coast through Naples, Tampa then a very cool spot called Cedar Key.
You would figure that we had all the Florida information that we would need, but no - we came back in 2008 with our RV vehicle and stayed in the Naples area for a month before heading back home.
This Florida guide is the culmination of all the Florida trips we taken. Hopefully you can get a sense of what this place is like from our travails as a Florida tourist.
Recommended Books on Florida: