Sanibel Island, FL Travel
Eric: I suppose Sanibel Island is the sister of Marco Island. Fairly well built up, but it seems to have more beach area. Sanibel is known for all the shells that are covering it's beaches. Now, when I think of a shell covered beach, I think of stubbing my toe on a conch shell if I'm looking where I'm going. No, these are little tiny shells that are covering the beach.

Velma: Actually, Sanibel Island is the sister of Captiva Island, not Marco Island. And the reason for all the shells is that the island orients east and west, vs. north and south like other Florida barrier islands. So, all kinds of things wash up on its shores.
Both islands are fabulous vacation spots, with miles of beach, lots of 4-star resorts and restaurants, but we were just there for the shells. Any time I can pick stuff up off beaches, I'm happy.

On The Road With The Dacrons - Sanibel @ 5:40
sanibel island
sanibel islands
sanibel island fl
sanibel island resorts
LSI
captiva island
sanibel resort
sanibel fl
sanibel accommodations
sanibel real estate
sanibel captiva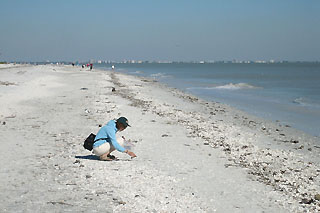 Sanibel Island beach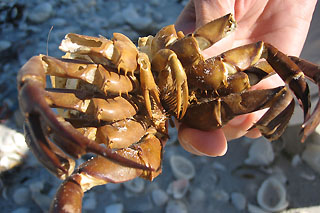 Sanibel Island dead crab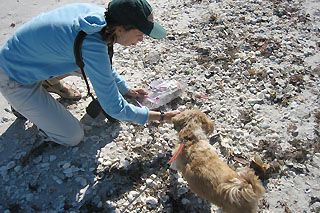 Sanibel Island pooch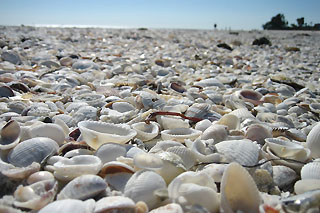 Sanibel Island shells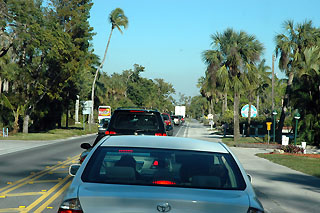 Sanibel Island traffic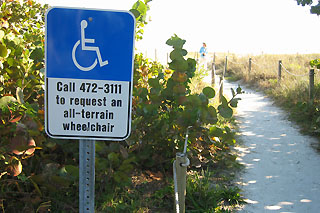 This is not a photoshop job...I swear.