Cedar Key, FL Travel
Eric: This was another spot in Florida that we looked at a map and we went, "What's over THERE?" In our 2006 circumnavigation of the state of Florida, we knew we wanted to come up the west coat and end up at the Panhandle. We never heard of Cedar Key and were worried, since we planned on staying a few days, that we would be disappointed.
Our concerns were unfounded. We've come back to this area a second time. Cedar Key was another good example of our exploring motto: "Because it's there", which was inspired by the book Tuva or Bust! Richard Feynman's Last Journey. Richard was a famous physicist who had a great view on life and how to live it.

We loved Cedar Key. It's one of the few spots in Florida that hasn't been overrun with corporate hotels and turned into a vast strip mall. Some of you may be thinking, "What? No rides? No all night boozing? Not even a DENNY'S?" Yup. The place had a very seaside village atmosphere to it. It was perfect. I'm pretty sure the townspeople have given the finger to many conglomerates. I wasn't really wowed by the food at any of the restaurants on the waterfront. I think too many Waffle House patrons live in this part of the country, so they're more easily impressed.
On The Road With The Dacrons - Cedar Key, Florida
Velma: Cedar Key is one of the few places in Florida that feels like it has a past...it's the weathered boards along the waterfront, the preserved relics at the Cedar Key Museum State Park, the afternoon stillness, a sign that says "Rosewood" and the slow-moving song of the Suwannee River. The downtown area, including the state park, is small enough to bicycle around in one day.
Most of the restaurants are on the water, with dining rooms overlooking the bay; seafood is the featured item on all menus. Cedar Key has a lot to offer nature lovers, being near Lower Suwannee National Wildlife Refuge, Manatee Springs State Park, Cedar Keys National Wildlife Refuge and Waccassassa Bay State Preserve.
We really enjoyed our two visits there and will return again. It's a respite from the condos, ocean resorts, golf communities, strip malls and theme parks that make up most of Florida.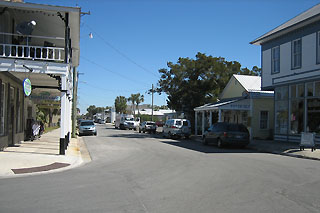 Cedar Key downtown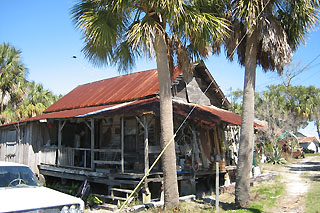 Cracker house on Cedar Key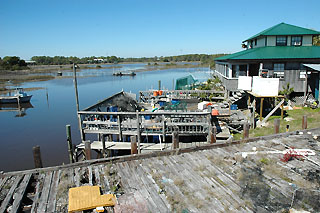 Cedar Key docks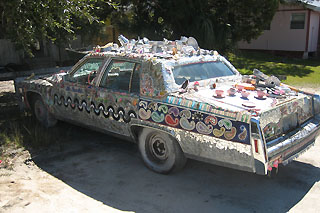 Art car at Cedar Key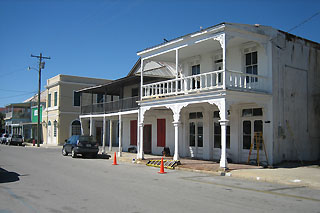 Cedar Key old downtown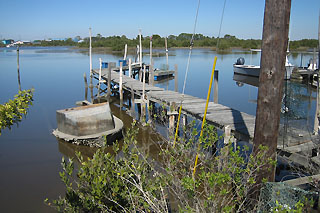 More docks on Cedar Key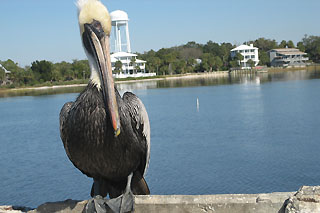 Pelican on Cedar Key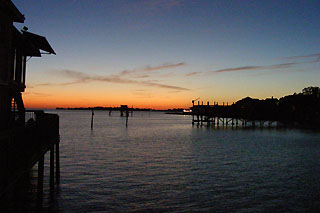 Not more of these shots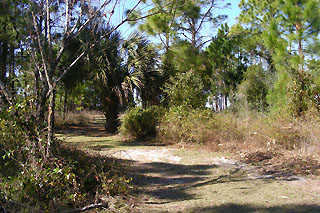 Wanna see what Cedar Key is named after?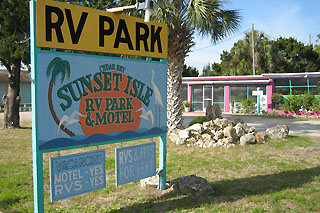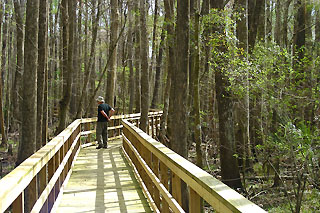 Wikipedia: Cedar Key
GPS: N 29º 08.166' - W 83º 02.002'
29.1361, -83.033359