Babson Boulder Trail Map
Click on the blue words to see a picture of the boulder!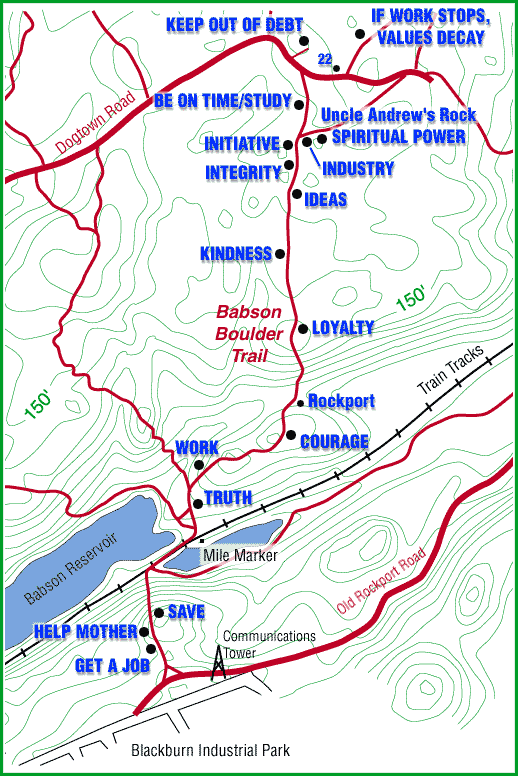 The missing boulder and map locations are:
BE CLEAN, BE TRUE, PROSPERITY FOLLOWS SERVICE, USE YOUR HEAD, IDEALS, INTELLIGENCE, NEVER TRY/NEVER WIN
Please go to our COMMENTS page if you have any additional information!
Feel free to right click on the map, save and print it out if you're heading up to Dogtown.